Sponsors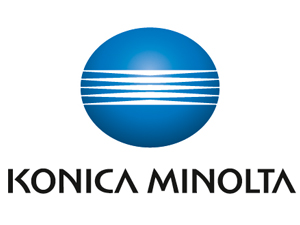 Konica Minolta
Konica Minolta Business Solutions (UK) Ltd is a leader in the provision of industrial print technologies for the packaging and label markets.
As a printing company you face a rapidly changing market with all of the challenges of digitisation and digital printing. We use our decades-long experience and our leading market position to provide you with specifically tailored, high quality printing solutions for your business needs.
Successful commercial printers are already enhancing their services with new technologies. But new digital spot varnish and foiling technology is revolutionising the industry. A new print embellishment technique allowing you to unleash new levels of creativity, and differentiating your products. Increase your customers' engagement with your product by adding tactile and highly visually impactful printed elements, as surveys have shown that packages with speciality printing and enhancement have more than 46% higher quality perception.
The MGI JetVarnish technology from Konica Minolta is perfectly suited to a wide range of different applications – from books to business cards to labels and packaging. Provide your customers with ultra-precise spot varnish coatings, and handle digital or offset originals in long or short runs. All in all, the technology offers you a range of features that make the commercial experience better for your customers.
Konica Minolta's digital AccurioLabel presses offer premium label results with the minimum of investment or commitment. With a simple to use interface, 1200dpi native print resolution and the ability to print on standard label materials up to 330mm in width, the AccurioLabel 230 label press from Konica Minolta is truly the no compromise entry level label press in the market. With over 400 now sold worldwide our customers must agree.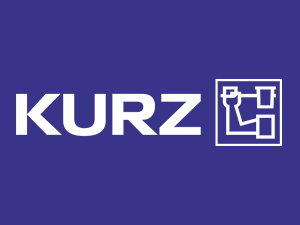 Kurz
Those who know Kurz as a finishing specialist also know that we consider ourselves a leading innovator within the printing industry. And that's something our clients really notice. With a passion for our technology, we develop high-quality products with the best price-performance ratio.
Kurz is the foil producer with the greatest global reach in manufacturing and distribution. Kurz foils are available in reliable, standardised quality all over the world. And we offer on-site processing support. We specify all raw materials used in our products, produce sustainably and meet or exceed required standards across the globe.
Kurz Digital Solutions is an emerging and evolving IT company and was founded as a subsidiary company of Leonhard Kurz Stiftung & Co KG in 2016. Kurz Digital Solutions is a worldwide acting company with its headquarter based in Fürth.
Our focus is web and mobile development, digital image processing, digitalisation consulting, development and operations (DevOps) and project management. We realise our customer's vision for sustainable, trend-setting applications. This digital services run as Cloud services in the highly scalable datacentre at Leonhard Kurz Stiftung & Co KG.