Mark Wright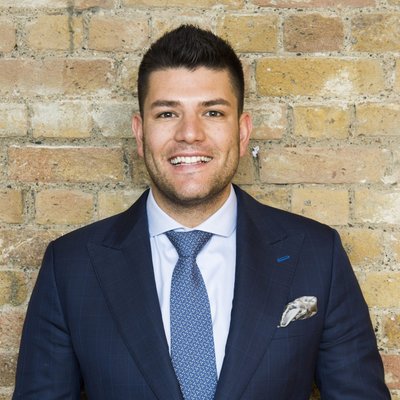 Mark Wright is an award-winning, influential entrepreneur and self-taught digital marketing specialist, renowned for his success in winning BBC's The Apprentice.
In securing the winner's title, Mark went on to find and develop one of the UK's fastest growing digital marketing agencies, Climb Online, in partnership with Lord Sugar.
As the most successful business to have been founded by an Apprentice winner to date, Climb Online is renowned for its disruptive approach to digital marketing, working with household brands to scale growth and generate profit.
Mark's experience in building and creating a multi-million pound turnover digital empire has led him to source and invest in additional businesses within the property investment, web development and public relations sectors, where he has dedicated his time to implementing strategies that have replicated admirable levels of success.
Aged just 30, Mark's proven skill and capability in business has earnt him credentials as an ambitious influencer on lead generation, profitability and growth, where his journey to success has inspired Entrepreneurs globally, who regularly attend his public speaking engagements and motivational talks both across the UK and overseas.
In January 2017, Mark secured a prime spot on the Forbes 30 under 30 list [Europe], for his continuous impact on and dedication to the business sector and has since won a host of business accolades including Entrepreneur's Team of the Year at the 2018 Great British Entrepreneur Awards and Entrepreneur of the Year at the 2018 UK Business Awards.
In June 2019, Mr Wright launched his very own annual UK business conference, CLIMBCON, which welcomed hundreds of business owners and aspiring entrepreneurs to learn from proven business leaders, including Lord Sugar and Piers Morgan. Following its initial success, CLIMBCON 2 is set to take place in June 2020, with confirmed speakers including Dan Pena and Michelle Mone.
For more details, visit: